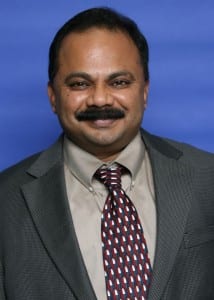 Ph.D., Marketing & International Business, University of Houston
Research Interests
Overall Research Interests: Marketing Management & International Marketing Strategy
Marketing Strategy Focus: Customer Satisfaction, Loyalty, Retention and LTV Assessment, Marketing Product and Process Innovation & Diffusion, and Retail Patronage Behavior
Intl. Marketing Focus: Global Competition and Marketing Strategy, Cross-National Diffusion of Products, and Foreign Market Entry Decisions
Representative Publications
Chauradia, Amit, Chad Milewicz, Raj Echambadi and Jaishankar Ganesh (2021), "Frontline Human Capital and Consumer Dissatisfaction: Evidence from the U.S. Airline Industry," Journal of Consumer Satisfaction, Dissatisfaction, and Complaining Behavior, Vol. 34, pp. 216-243.
Johnson, Zach, Huifang Mao, Sarah Lefebvre and Jaishankar Ganesh (2019), "Good Guys Can Finish First: How Brand Reputation Affects Extension Evaluations," Journal of
Consumer Psychology, Vol. 29 (4), October, 565-583.
Mouri, Nacef, Vishal Bindroo and Jaishankar Ganesh (2015), "Do Retail Alliances Enhance Customer Experience? Examining the Relationship between Alliance Value and
Customer Satisfaction with the Alliance," Journal of Marketing Management, Vol. 31, Issue 11-12, pp. 1231-1254.