Dual Degree Bachelor of Science/Online Master of Accountancy (BS/Online MAcc)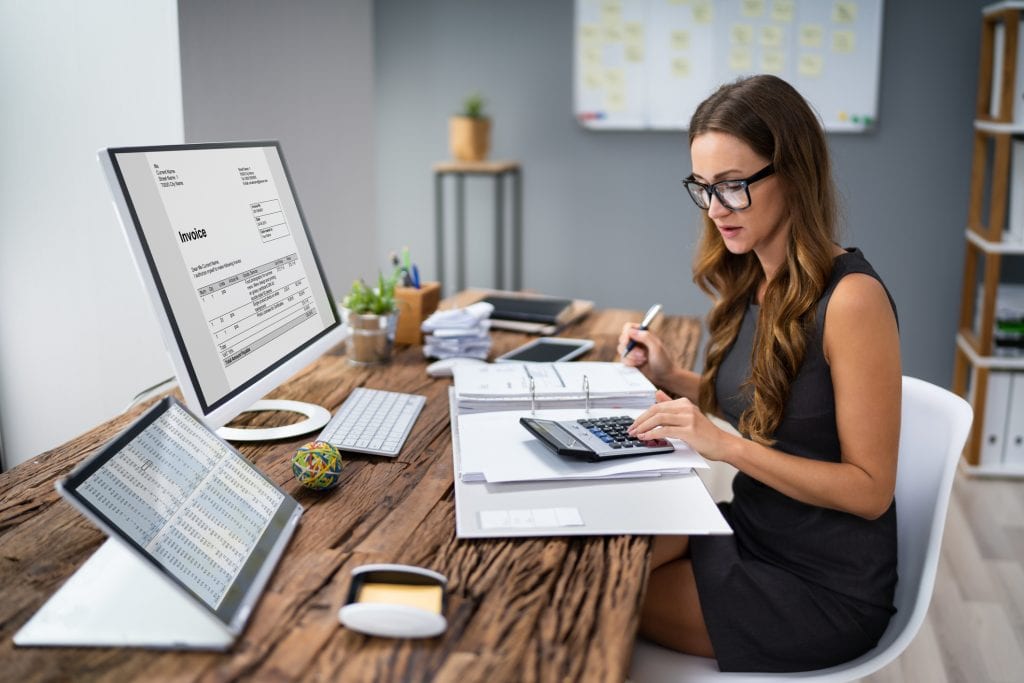 Accelerate Your Entry to the Business World
For ambitious students with a strong focus on their career goals, the Rutgers School of Business–Camden Accelerated Dual-Degree Bachelor of Science/Online Master of Accountancy (MAcc) Program represents the ultimate opportunity to accelerate your MAcc in conjunction with the completion of your undergraduate degree.
Why Choose RSBC BS/Online MAcc Program?
Accomplished Faculty —Dual degree courses are taught by the acclaimed Rutgers Accounting Faculty as well as industry professionals
Cost Savings —Bachelor/Online MAcc students receive a reduction in graduate school costs
Head Start —Graduate-level MAcc courses begin during your Senior year
Flexible Schedule —100% online courses allow time for jobs and internships
Networking —Grow your personal network with your classmates and current accounting professionals
Dual Degree Candidate Expectations
The Accelerated Bachelor/Online MAcc Dual-Degree Program is a rigorous, career-focused program designed for goal-driven students. It expedites your graduate degree by starting graduate-level Online MAcc courses in what would traditionally be your senior year. Students apply for the program in the second semester of their junior year. Early academic advising and planning are the keys to success.
STEP 1: Review Qualifications for Dual-Degree Program
Eligible Applicants must:
Be a matriculating RSBC undergraduate student pursuing a Bachelor of Science in Accounting
Have and maintain a cumulative GPA of at least 3.00 at the point of their application submission and through degree completion
Have completed Intermediate Accounting I with a minimum grade of "C" or better
Have earned approximately 90 credits by the end of junior year (including applicable transfer credits)
Maintain full-time undergraduate status during the fall and spring semesters of the senior year
Successfully complete the BS in Accounting
STEP 2: Attend a REQUIRED Dual Degree Information Session Offered by RSBC Graduate Programs.
*Watch the recorded video of the Program Overview or sign-up for the virtual information session below:
STEP 3: Apply for Dual-Degree Program (must have 75+ credits earned & a Rutgers GPA)
Submit Online Application and Supporting Documents by Deadline:
Fall Application Deadline: June 1st (priority deadline); August 20th (students enrolled in summer session)
Spring Application Deadline: December 1st (priority deadline); January 15th (students enrolled in winter session)
Supporting Documentation:
Dual-Degree BS/MAcc Program Pre-Application Form (Below)

Undergraduate Curriculum Worksheet (signed by RSBC undergraduate advisor)
Unofficial non-Rutgers transcripts (or Transfer Summary Report, as applicable)
Current Résumé
NOTE:  Admission to the Online MAcc program is NOT GUARANTEED by pre-admission through the Dual Degree Program.
To apply, please submit the following form and attach your curriculum worksheet, your resume, and transcripts.
Visit RaptorConnect to make an appointment with your advisor.
Interested in a Dual Degree?
Contact your RSBC Academic Advisor to express your interest in the program.