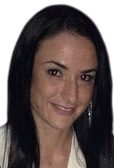 Finance Area Advisory Board Member
Caitlin West serves as the Director of Operations with The Ascent Group, a registered investment adviser with offices across the country. The firm supports independent advisers, offering turnkey asset management solutions. In her role, Caitlin is responsible for overseeing client service and investment operations.
She focuses on building greater efficiencies through technology and process development. Caitlin graduated from Rutgers University, where she also earned her MBA.
She holds the Certified Financial Planner™ designation, as well as the Financial Modeling & Valuation Analyst® certification.