Student Engagement, Empowerment, & Development (SEED) Office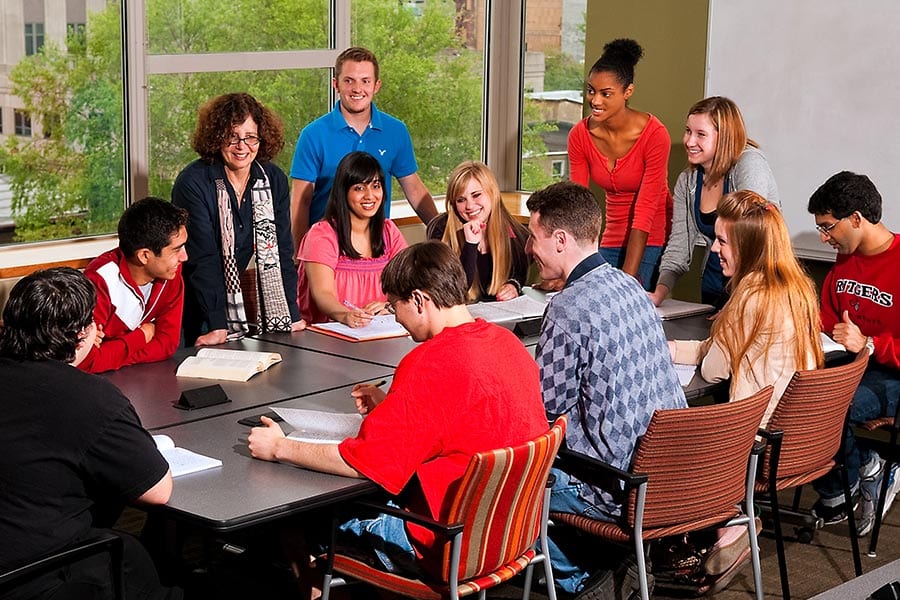 The mission of the Student Engagement, Empowerment, & Development (SEED) Office at the Rutgers School of Business–Camden is to leverage co-curricular opportunities to transform and empower students as future business professionals, change makers, ethical leaders, and empathetic advocates for themselves and their communities. The team was featured in the article, "Building Foundations for Business Students," in the Rutgers–Camden Magazine.
Through rich experiential activities and opportunities for personal reflection, SEED empowers students to discover:
Their reflected best selves

The professional world

Pathways to develop personal agency, advocacy, adaptability, inclusivity, and global perspective

How to deliver social responsibility and ethical decision-making

How to become self-aware, creative, and collaborative leaders
To further your development, the SEED Officers provide one-on-one coaching. Current undergraduate students may access RaptorConnect to schedule an appointment with a SEED Officer.
The SEED Officers engage students from their first year to graduation through the Professional Skills Forum (PSF) courses and experiential activities and events geared towards expanding their career opportunities and supporting their professional and personal goals. 
Meet the SEED Team.