Graduate Programs


Associate Dean's Message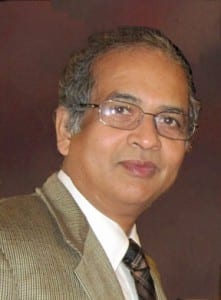 A Message from the Associate Dean for Graduate Programs
Dear Prospective Student,
Welcome to the Rutgers School of Business–Camden! I would like to take this opportunity to tell you why we should be "Your School of Choice."
The foundation of the graduate experience at the Rutgers School of Business–Camden, regardless of program, is a rigorous academic curriculum with appropriate attention given to the managerial implications that provide every student with extensive knowledge in all disciplines of business. The Rutgers–Camden MBA experience will change the way that you think and help you transform yourself professionally and personally.
Our programs will prepare you for a successful career by providing a stimulating learning environment in a small-class setting. Through our online, on-campus, and professional options, our personalized attention will help you enhance your analytical thinking capabilities and develop a global and strategic view of the dynamic, fast-changing world. You will be taught by award-winning, internationally recognized faculty who are creating cutting-edge research knowledge.
The environment at the Rutgers School of Business–Camden is friendly and collegial. You will meet fellow students who are professionals in a wide variety of industries, will enhance the class environment, and provide you with the opportunity to build a network that will boost your career.
Sincerely,



Snehamay Banerjee, PhD
Associate Dean for Graduate Programs
Professor of Management
snehamy@camden.rutgers.edu