Summer Business Boot Camp
We invite high school students (open to rising 9th, 10th, 11th, and 12th graders) to our Summer Business Boot Camp. High school students will learn about business, leadership, entrepreneurship, choosing majors and minors, preparing for professional careers, and gaining admission into RSBC. They will also have the opportunity to network with business professionals, professors, staff, undergraduate students, other high school students, and tour Rutgers University-Camden.
This free Boot Camp is designed to be fun-filled and interactive. Use the link or QR code on the flyer to register, but due to limited space, registration does not guarantee admission to our Boot Camp. Admission decisions to our Boot Camp will be emailed separately. Additionally, due to the limited space, this is a student-only event (parents are asked to drop-off and pick up students as needed).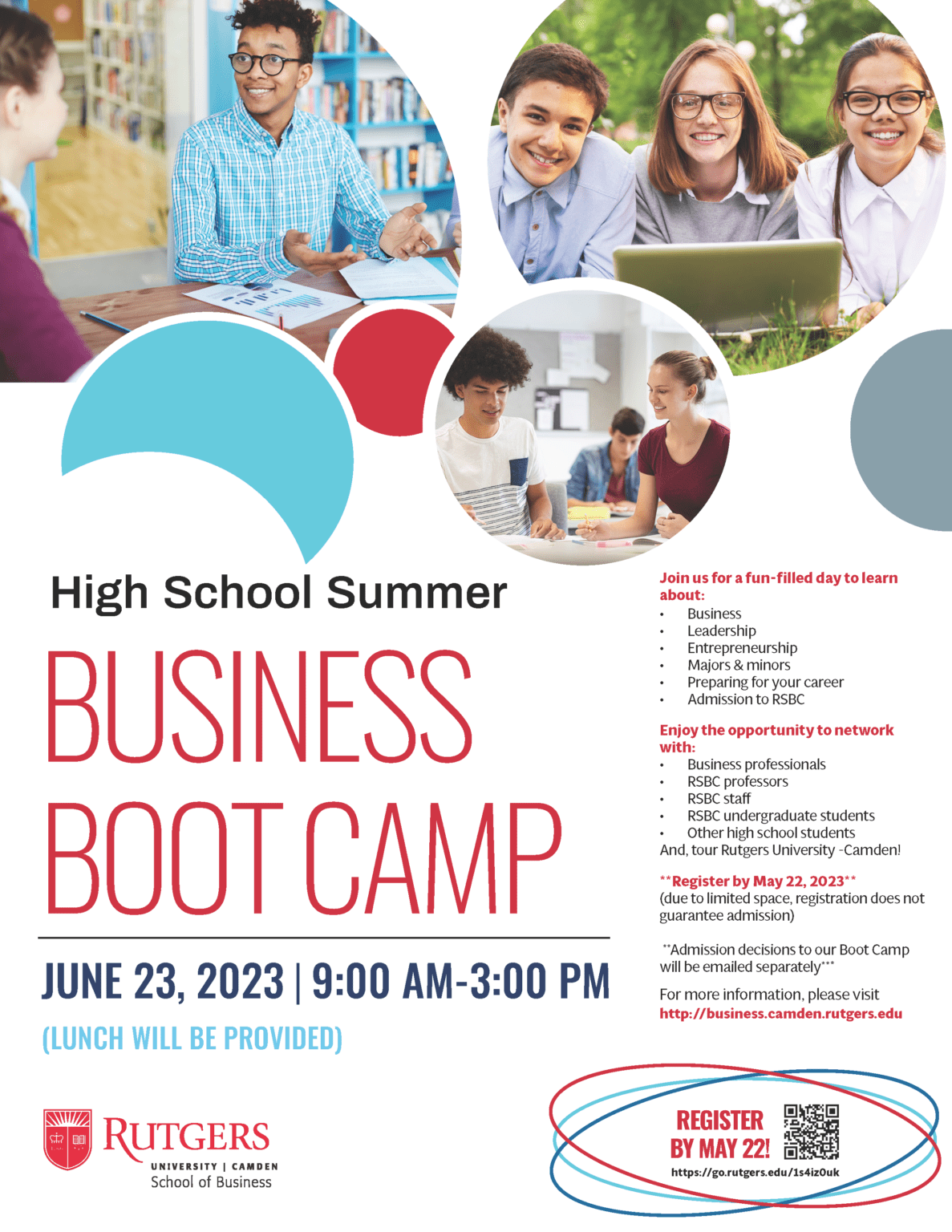 Real Estate & Entrepreneurship Panelists:
College Readiness - Exploring Majors/Minors Panelists:
Leadership & Professional Connections Panelists:
For more information about Summer Business Boot Camp contact: