Rutgers School of Business–Camden


Faculty Research Highlights and Clusters
Rutgers School of Business–Camden (RSBC) supports faculty-led research in distinctive areas of high-impact, mission-driven research. The resulting clusters of research promote innovative, interdisciplinary research on various themes at the core of the school's research foci.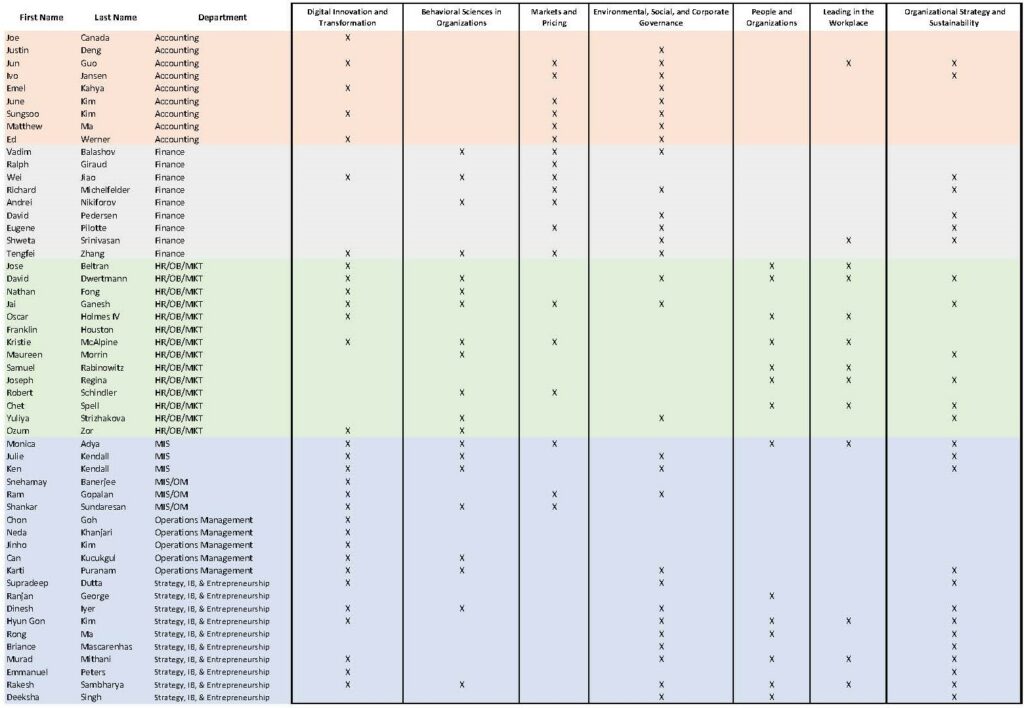 Recent Awards and Recognition
Received the MAACBA Teaching Innovation Award in 2018.
Dr. Richard Michelfelder, Clinical Associate Professor of Finance at Rutgers School of Business–Camden, was elected to the Board of Directors of the Society of Utility and Regulatory Financial Analysts (SURFA) in August 2022. SURFA is a national organization of public utility analysts, regulatory analysts, federal and state government regulatory agencies, investment bankers and other Wall Street analysts, academics, consultants, and other affiliates of price-and-profit regulated industries in the US. This membership is a well-deserved honor for Dr. Michelfelder.
Dr. Spell's research on Meta-Analytical Integration of over 40 years of Research on Diversity Training was selected as one of 10 top studies from 2016 in significant practical utility. The findings of the study were featured in "Does Diversity Training Work? Time for an evidence-based answer," by Iulia Alina Cioca in her 2017 article in Science for Work.
Dr. Ivo Jansen (Accounting) and Dr. Andrei Nikiforov (Finance)
Dr. Jansen and Dr. Nikiforov co-authored the article "Fear and Greed: a returns-based trading strategy around earnings announcements" in the Journal of Portfolio Management. This article was profiled in the Wall Street Journal in an article on the front page of the Money and Investing section. The research received a permanent entry in the Encyclopedia of Quantitative Trading Strategies.
New Jersey Bright Ideas for Business Award
Each year the New Jersey Policy Research Organization (NJPRO) and the Stallman School of business at Seton Hall University, collaborate to produce the annual Publications of New Jersey Business Faculty. The volumes include abstracts and citations from faculty members from business schools within colleges and universities around the state.  This is a compilation of scholarly research on business-related issues that are relevant and educational to New Jersey firms.  It celebrates the business intellectual capital of college of business within the state.
2023: Dr. Supradeep Dutta
2016: Dr. David Dwertmann
2015:  Professor David E. Vance and Dr. Briance Mascarenhas
2014:  Dr. David Pedersen
Director of the NJ Small Business Development Center, was selected as the New Jersey State Star by the national ASBDC in 2018.
Full-time Faculty with Terminal Degrees