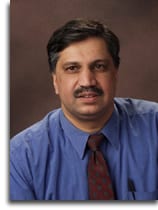 Ph.D., University of California at Berkeley
Dr. Mascarenhas (Ph.D. University of California, Berkeley) is Professor of the Management Area at Rutgers School of Business—Camden. He has held faculty appointments at New York University, Rice University, and the University of California, Berkeley. He has been ranked among the top ten researchers in international strategic management and in international business. His numerous publications have appeared in Administrative Science Quarterly, Academy of Management Journal, Strategic Management Journal, Journal of International Business Studies, California Management Review, and Journal of Business Venturing. His current research interests include entrepreneurship, international business, and strategy. He has obtained numerous teaching and research grants, and introduced microfinance to encourage students and community youth to market test their new ventures. He has been honored with multiple School of Business, Provost, Lindback Lifetime Teaching Excellence and Rutgers University Scholar-Teacher and Warren L. Susman Teaching Excellence Awards. In 2019, he was among the recipients of the JIBS Silver Medal for numerous publications in the premier Journal of International Business Studies.
Research Interests: Strategy; International Business; Rapid Growth; Market Entry
Courses Taught: Management Policy; Business Policy; Global Strategic Management
Professional Activities & Honors: School of Business and Provost Teaching Excellence Awards; Editorial Review Board – Journal of International Management and Management International Review
Representative Publications:
The Dynamics of Core Competencies in Leading Multinational Companies, California Management Review, 1999.
Order of Entry and Performance in International Markets, Strategic Management Journal.
Research Work in Progress:
Strategies of Rapid Growth Firms, Market Entry Timing.
Media Guide
Dr. Briance Mascarenhas, professor of management at the Rutgers School of Business—Camden, has been ranked by the journal International Business and Strategy as one of the 10 most prolific international strategy researchers in the world. He can discuss:
Airline Industry:
International airline industry
International business competition and market entry strategy
International Business Issues (China):
China and international business strategy
International airline industry
Oil industry
International Business Issues (Competition and Strategy):
International business competition and market entry strategy
Transportation:
International airline industry
Oil industry