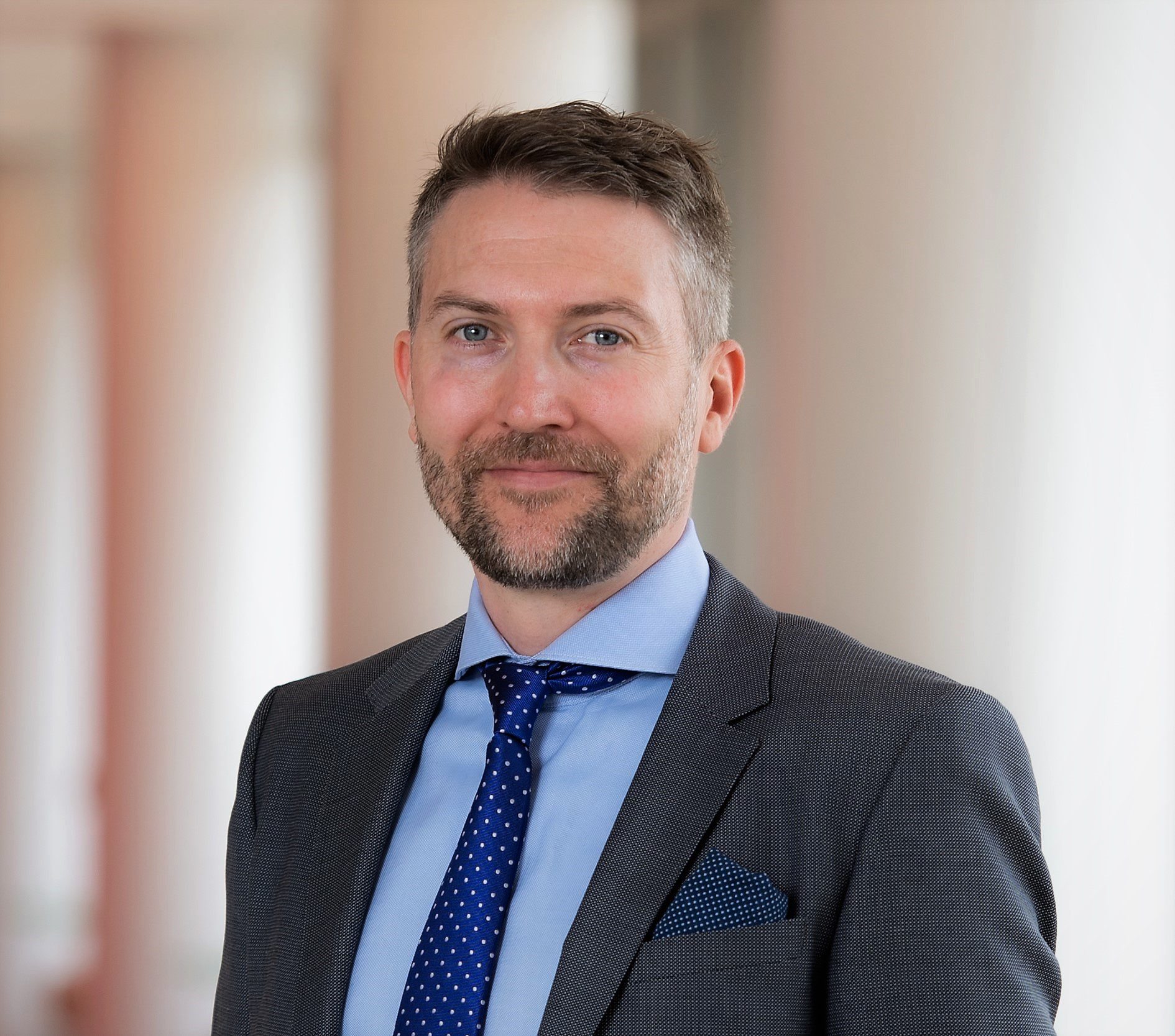 Ph.D., University of St. Gallen
David Dwertmann is an Associate Professor of Management. He received his B.Sc. and M.Sc. in psychology from the University of Mannheim in Germany and his Dr. in strategy and management from the University of St. Gallen in Switzerland. David is interested in the social and cognitive processes that result in feelings of otherness and how to overcome them. He looked at otherness in the form of people with versus without disabilities, immigrants versus non-immigrants, different levels of status and hierarchy, and more. He is particularly interested in how social norms, organizational climate, and leadership influence these processes. His work in these areas has been published in premier business journals such as the Academy of Management Journal, The Leadership Quarterly, Human Resource Management, Journal of Organizational Behavior, and the Journal of Management among others and David received local, national, and international awards for his work. For example, in 2021, he was named one of the world's Best 40-Under-40 business school professors by Poets & Quants. His work was also featured in media outlets, magazines, and blogs such as BBC, Strategy+Business, and built in. David is currently serving as a member of the Editorial Board for the Journal of Organizational Behavior, Organizational Psychology Review, and the Journal of Management.
Research Interests: Diversity and inclusion, organizational climate, health and disability in the workplace, the demographic change in age, immigration, and leadership.
Representative Awards & Honors (for full list see CV):
Courses Taught: Foundations of Leadership and Teamwork (MBA, face-to-face and online); Leadership and Managing Human Capital (MBA, face-to-face and online); Organizational Behavior (Undergraduate, face-to-face); Leadership in the 21st century (Undergraduate, face-to-face and online)
Representative Publications (for full list see CV):
Dwertmann, D. J. G., Goštautaitė, B., Kazlauskaitė, R., & Bučiūnienė, I. (in press). Receiving service from a person with a disability: Stereotypes, perceptions of corporate social responsibility, and the opportunity for increased corporate reputation. Academy of Management Journal. https://doi.org/10.5465/amj.2020.0084
van Knippenberg, D. & Dwertmann, D. J. G. (2022). Interacting elements of leadership: Key to integration but looking for integrative theory. Journal of Management. 48(6), 1695-1723. https://doi.org/10.1177/01492063211073069
Dwertmann, D. J. G. & Kunze, F. (2021). More than meets the eye: The role of immigration background for social identity effects. Journal of Management. 47(8), 2074-2104. https://doi.org/10.1177/0149206320929080
Dwertmann, D. J. G. & van Knippenberg, D. (2020). Capturing the state of the science to change the state of the science: A categorization approach to integrative reviews. Journal of Organizational Behavior. 42(2), 104-117. https://doi.org/10.1002/job.2474
Dwertmann, D. J. G. & Boehm, S. A. (2016). Status matters: The asymmetric effects of supervisor-subordinate disability incongruence and climate for inclusion. Academy of Management Journal. 59(1), 44-64. https://doi.org/10.5465/amj.2014.0093
Dwertmann, D. J. G., Nishii, L. H., & van Knippenberg, D. (2016). Disentangling the fairness and discrimination from synergy perspective of diversity climate: Time to move the field forward. Journal of Management. 42(5), 1136-1168. https://doi.org/10.1177/0149206316630380
Dwertmann, D. J. G. (2016). Management research on people with disabilities: Examining methodological challenges and possible solutions. International Journal of Human Resource Management. 27(14), 1477-1509. https://doi.org/10.1080/09585192.2015.1137614