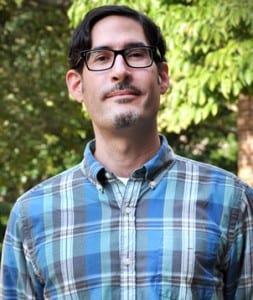 Associate Professor & Director of the Ragone Center for Accounting Excellence, Online Master in Accountancy, and Certificates in Accounting
Ph.D., Arizona State University
Professor Werner's research interests include financial statement analysis, the role of financial accounting information and taxes in valuation, managerial discretion, analysts' forecasts, and accounting for pensions.
Research Interests: Pension Accounting; Financial Accounting Information and Decision Making; International Standard Convergence; and Financial and Tax Reporting Tradeoffs
Courses Taught: Financial Accounting; Managerial Accounting; Financial Statement Analysis; Tax Accounting
Representative Publications:
Campbell, J.L., M. Cecchini, A.M. Cianci, A.C. Ehinger, and E.M. Werner. 2019. Tax-related mandatory risk factor disclosures, future profitability, and stock returns. Review of Accounting Studies, 24: 264-308.
Wang, T.S., Y.M. Lin, E.M. Werner, and H. Chang. 2018. The relationship between external financing activities and earnings management: Evidence from enterprise risk management. International Review of Economics & Finance, 58: 312-329.
Moore, J.A., S. Suh, and E.M. Werner. 2017. Dual entrenchment and tax management: Classified boards and family firms. Journal of Business Research, 79: 161-172.
Glover, H. and E.M. Werner. 2015. Teaching IFRS: Options for instructors. Advances in Accounting Education, 16: 113-131.
Chang, H., S. Suh, E.M. Werner, and J. Zhou.  2012.  The effect of SOX on the predictability of future cash flows in litigious and non-litigious industries. Asia-Pacific Journal of Accounting and Economics 19(2):  210-226.
Werner, E.M. 2011.  The value relevance of pension accounting information:  Evidence from Fortune 200 firms. Review of Accounting and Finance 10(4):  427-458. Outstanding Paper Award winner at the Emerald Literati Network 2012 Awards for Excellence.
Beaudoin, C., N. Chandar, and E.M. Werner. 2011.  Good disclosure doesn't cure bad accounting – or does it?  Evaluating the case for SFAS 158. Advances in Accounting 27(1):  99-110.
Cianci, A.M., G. Fernando, and E.M. Werner. 2011.  The differential CEO dominance-compensation and corporate governance-compensation relations:  Pre- and post-SOX. Advances in Accounting 27(2):  213-222.
Beaudoin, C., N. Chandar, and E.M. Werner. 2010.  Are potential effects of SFAS 158 associated with firms' decisions to freeze their defined benefit pension plans? Review of Accounting and Finance 9(4):  424-451.
Schmidt, A.P. and E. M. Werner. 2005. Secondary evasion and the earned income tax credit. The Journal of the American Taxation Association 27(Fall): 27-55.
VanDenburgh, W.M., P.J. Harmelink, and E.M. Werner. 2010.  Reevaluating state-specific muni bond funds. The CPA Journal February:  56-61.
Werner, E.M. and W.M. VanDenburgh. 2009.  Evaluating fixed-rate annuities today:  Are there better alternatives? Practical Tax Strategies November:  272-280.