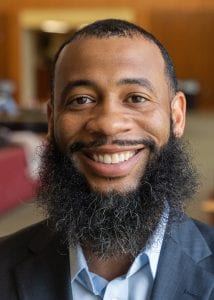 Clinical Assistant Professor
Ph.D., University of Central Florida
Research Interests: Integrated information technology and its impact upon accounting.
Courses Taught: Managerial Accounting; Accounting Information System
Professional Activities & Honors:
College of Business Administration PhD Research Award (2011, UCF)
Doctoral Consortium Fellow (2009)
PHD Project ADSA Planning Committee (2007 – 2009)
Honorary Speaker, "Challenge to Change" program (Maitland Middle School, 2007)
KPMG Doctoral Scholar (2005 – 2009)
FAMU Feeder Fellowship Recipient (UCF, 2005 – 2007)
Distinguished Service Award (FAMU School of Business & Industry, 2004)
Presidential Scholarship Recipient (FAMU, 2000 – 2005)
Representative Research:
Arnold, V., T. Benford. J. Canada, and S.G. Sutton. (2011) The Role of Strategic Enterprise Risk Management and Organizational Flexibility in Easing New Regulatory Compliance. International Journal of Accounting Information Systems.
Canada, J., Sutton, S., and Kuhn, J. (2009) The Pervasive Nature of IT Controls: An Examination of Material Weaknesses in IT Controls and Audit Fees. International Journal of Accounting and Information Management. 17(1), pp 106-119.
Canada, J., Benford, T., Arnold, V. and Sutton, S. (2008) The Impact of Government Legislation on the Market For Corporate Ownership. Corporate Ownership and Control. 6(1), pp. 138-146.
Canada, J., Kuhn, J., and Sutton, S. (2008) Accidentally in the Public Interest: The Perfect Storm that Yielded the Sarbanes Oxley Act. Critical Perspectives on Accounting. 19(7), pp. 987-1003.
Arnold, V., Benford, T., Canada, J., Kuhn, J., and Sutton, S. (2007) The Unintended Consequences of Sarbanes Oxley on Technology Innovation and Supply Chain Integration. The Journal of Emerging Technologies in Accounting. 4, pp. 103-122.
Research Work in Progress:
Arnold, V., T. Benford. J. Canada, and S.G. Sutton. "Enhancing Strategic Flexibility and Performance Through Enterprise Risk Management: The Enabling Role of IT Integration" Submitted to Decision Sciences- 2nd round