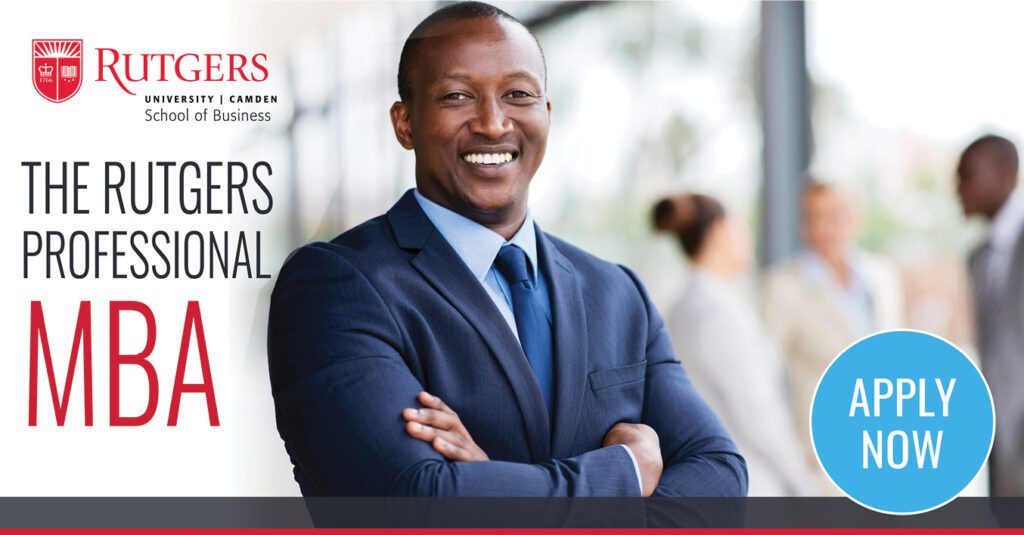 Greetings,
If you are poised for your next leadership role within your organization, consider the cohort-based Rutgers Professional MBA as a springboard to your professional aspiration. Our specialized learning environment integrates business knowledge with leadership development. The Rutgers Professional MBA develops executives who lead and drive organizational and societal change.
Now offered through our Saturday-only hybrid learning model, which alternates in-person[1] and online classes, the Professional MBA is designed to balance your professional and personal lives. Fully online summer electives add greater flexibility, while allowing you to complete earn your professional degree in under two years.
Participate in our thoughtfully curated leadership development workshops.
Learn from our world-renowned faculty who masterfully bridge academic and practice.
Enhance your global perspective through our immersive international residency.
Develop a network for life with peers and alumni from diverse industries and perspectives.
Deliver next-day impact on your organization through immediate application of learning concepts.
With the Rutgers Professional MBA program, you get more than a quality business education. You gain a transformative experience built on a cohort of equally driven peers.
To learn more about how our graduate offerings can be personalized to meet your professional needs, make an appointment with Bev Ballard, Senior Program Coordinator, through Bookings. 
Sincerely,

Dr. Monica Adya
Dean
Professor of Management
The Application Deadline for Fall is Quickly Approaching.
[1] Offered at the Crowne Plaza, Princeton