Inaugural Professional Development Conference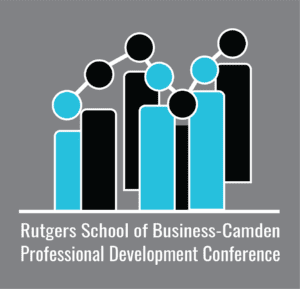 Thursday, June 23, 2022 at 8:30 am - 1:00 pm
Location: Law School Building
The goal of RSBC's Inaugural Professional Development Conference is to provide high-quality professional development, engage in knowledge sharing, and establish meaningful relationships between Rutgers School of Business-Camden professors and staff, private- and public-school educators, the business and non-profit communities, and residents of the City of Camden. Certificates of Attendance will be provided to registered conference attendees at the end of the conference.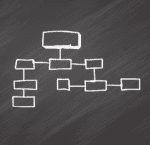 8:30 – 9:00 AM Registration, Networking, and Continental Breakfast
9:00 – 9:20 AM Welcome and General Program Overview, Dr. Monica Adya, Dean, School of Business–Camden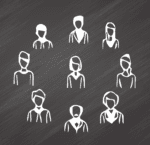 9:30 – 10:30 AM Professional Development Session I
Twenty-three hundred years ago, Alexander the Great said, "I am not afraid of an army of lions led by a sheep; I am afraid of an army of sheep led by a lion." Such is the importance of leadership. What is leadership? Are leaders born or can leadership be learned? These questions have been asked since the time of Alexander. Leaders know what needs to be done and how to do it. The issue is how they get followers to follow and not just to follow, but to throw themselves whole heartedly into getting the job done, whatever that is. Leadership is a complex two-way relationship. It is not just about what the leader wants or expects. It is also about what followers want and expect. This session examines leadership and discusses practical steps for developing and exercising leadership.
Most organizations espouse lofty commitments to diversity, equity, and inclusion (DEI), yet many employees lack foundational understanding of key DEI issues and feel ill-equipped to effectively realize many DEI goals. This interactive seminar will review foundational DEI concepts and issues and provide attendees with some evidence-based strategies of how to manage some common DEI issues.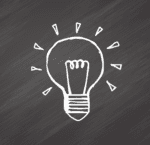 10:45 – 11:45 AM Professional Development Session 2

This interactive session focuses on discovering opportunities for your stakeholders by reframing existing problems. We will begin with a review of the design thinking process and discuss human-centered approaches to engaging stakeholders in development of value driven solutions. Then, we will dive into reframe a problem, identified by session participants, into a strategic opportunity using visual-based tools to examine further. Throughout this session, participants will develop an understanding of design thinking, various tools for reframing problems into opportunities, and a collaborative approach to identifying solutions addressing your "customer's" needs in unique and interesting ways. 
The purpose of the session is to provide attendees with the key elements needed to start a successful business. Topics will include financing, business planning, marketing, and navigating through federal, state, and local government requirements. The session will provide real examples and reasons for successful and failed businesses. The session will also challenge attendees to reflect on their strengths and weaknesses, which have an impact on the success of their entrepreneurial ventures.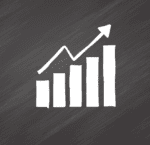 12:00 – 1:00 PM Plenary Session, Lunch, and Networking

Panelists: Dr. Monica Adya and Dr. Oscar Holmes IV
Moderator: Kandace Diedrick, MPA, Assistant Dean of Undergradate Programs
In this closing session, attendees will hear from RSBC Dean and Associate Deans as they discuss a myriad of topics around educating tomorrow's business leaders. Attendees are encouraged to join the conversation by asking the panelists questions and commenting with their own insights. 
Registration Fee:
$20 /
$30 after June 6
Proof of Vaccine or Negative PCR Test
ALL event attendees must provide proof of vaccination or negative PCR Test from a test taken no more than 72 hours before the event when entering an event.
Face coverings are required in all Rutgers buildings.
If you have any questions, please contact:
Carla Mandell, Project and Data Manager, Student Engagement, Empowerment, & Development Office
carla.mandell@rutgers.edu
856-225-6773